Our history
Three decades of shared history connect the two architectural offices located at 16 and 18 avenue Gaston Diderich in Luxembourg City.
After graduating Manuel Schumacher and Romain Schmiz went into business as self-employed architects, each with his own office, but as at university, with close friendly ties and fruitful collaboration on major public projects.
When Romain Schmiz unexpectedly passed away in 2022, his office was transformed into a S.à.r.l. (limited liability company), and thanks to the commitment of his family, the entire team was retained while ongoing projects continued.
The management was taken over by Manuel SCHUMACHER for architecture and André AGNE for urban planning.
In the summer of 2022, new managing directors joined the existing team: Ralf JUNGES, Nico ENGEL and Denis ROSOLEN.
First under the same roof, later as neighbors, the two offices have always worked closely together. 30 years later, the circle's closing and the two associated offices now form one single bureau: "Schumacher Schmiz Architectes Sàrl".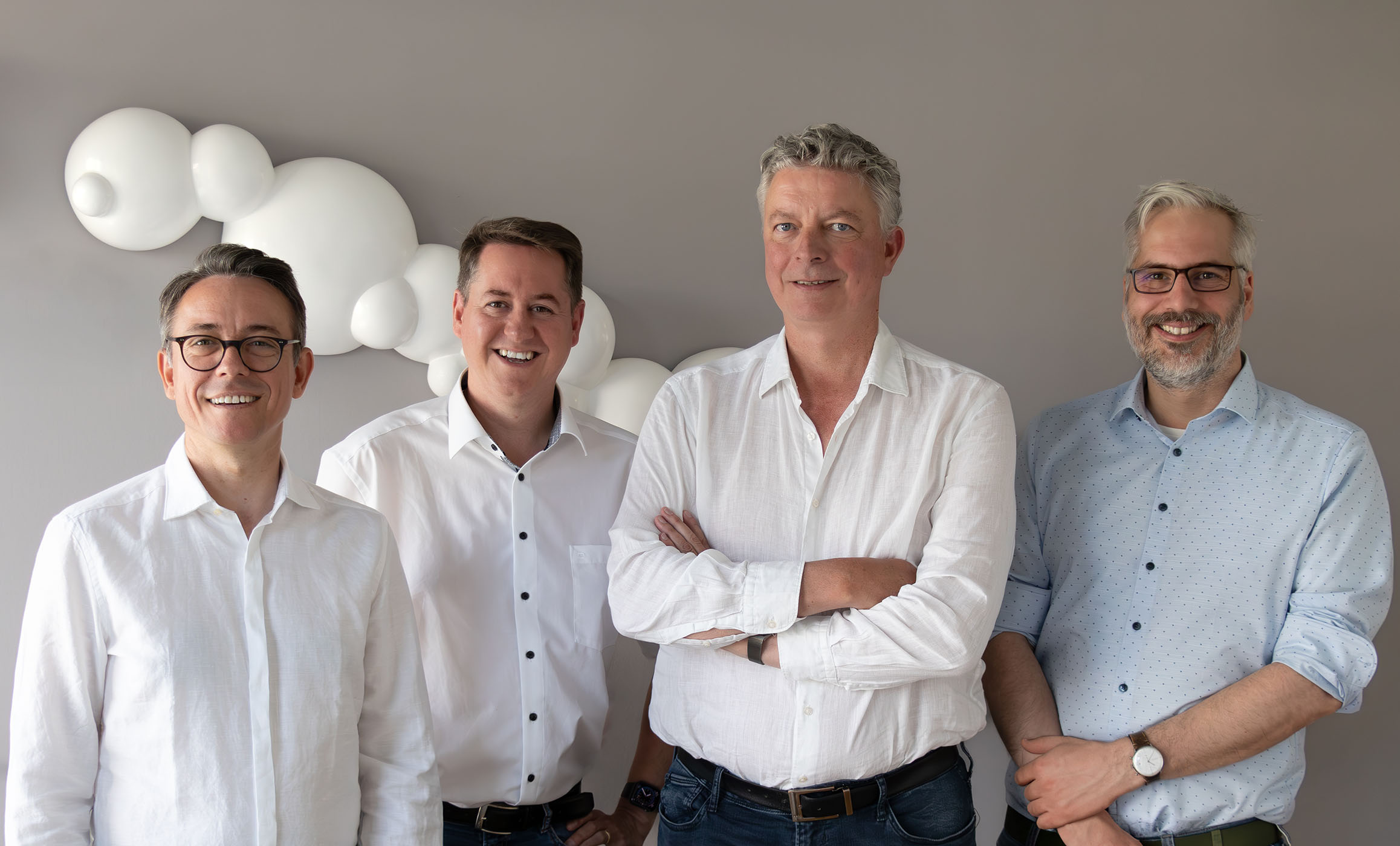 Our expertise
Architecture
The goal of architecture is the design and realization of buildings and places that meet the criteria of
beauty, harmony, comfort, functionality, durability and sustainability. Architecture meets the needs of
the client in compliance with urban planning and architectural regulations and applicable techniques.
Interior design 
Interior design is the creation and composition of spaces according to the preferences of the client. A
broad sensibility allows to guide him in his choice and give him advice on the aesthetics, functionality
and technology of his project.
Urban Planning
Urban planning is a multidisciplinary approach that considers the territorial, social, cultural,
economic, environmental, and political aspects of the project and reacts to them in the best possible
way through the design of public spaces. In doing so, the urban planner directs, develops, and
controls the on-going development of the built environments in the interest of the general public.
Our facilities 
Our offices are located at 16 and 18 Avenue Gaston Diderich, not far from the historic center of Luxembourg City. Thanks to a neat, plain interior, they offer a pleasant and friendly working environment.